Your home physiotherapist
Thanks to ShapeMe's home physiotherapy service you can receive physiotherapy treatment with a certified professional where and when you wish.
You can count on a quick, practical and professional service: our physiotherapists are active 7 days a week for 365 days a year; the reservation takes place online in a few minutes and can be done only 24 hours in advance.
You will receive a confirmation email when a professional accepts your request, after which you will not have to worry about anything else: a physiotherapist will reach you in the day and time you have indicated, with everything you need for a high-quality physiotherapy session, as if you were in a professional studio.
In addition, by booking with ShapeMe you are sure to receive treatment from a certified physiotherapist: we have carefully and individually selected all our collaborators, entering our network only therapists who have specific requirements related to certifications and previous experience.
The result is a high quality service, with 9.5 satisfied customers out of 10!
How can you book a treatment with ShapeMe?
Book online in minutes
Choose the treatment of your choice and book on the site in just a few clicks
Certified therapists, 7 days a week
You can count on individually certified and selected therapists, available every day, from 8am to 11pm
Ricevi il trattamento a domicilio
A certified therapist reaches you at the indicated place, taking with him everything you need, including the sunbed
What are the benefits of physiotherapy?
Physiotherapy is a treatment that allows the recovery of the bones, joints and muscles and helps restore the physical strength, motion and overall well-being.
It is suitable for post-surgery or injury rehabilitation, chronic pain, neurological conditions, heart and lung conditions, but also for improving the overall quality of life of the patients through patient education and advice.
How does physiotherapy help you feel good?
Prevents accidents
Increases muscle strength, joint mobility and coordination capacity, reducing the risk of injury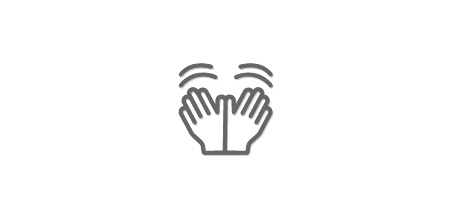 Rehabilitation after trauma
It allows you to carry out personalized functional re-education paths to recover both muscle tone and mobility.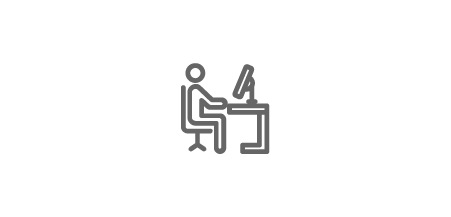 Improves posture
Thanks to postural release and alignment techniques and the practice of corrective gymnastics.
Do you suffer from scoliosis?
Scoliosis is a pathology that develops in adolescence and manifests itself following an incorrect posture maintained throughout the day. It does not cause pain or particular symptoms but in the long run you can incur the so-called rib gibbo (commonly called hump). This problem can be corrected through a path of postural physiotherapy that aims to strengthen and elasticize muscle groups. In concrete terms it can be possible thanks to the execution of postural gymnastics exercises.
Do you suffer from low back pain?
Low back pain or lumbar back pain is a pathology that affects everyone, young and adults, and is considered the first cause of absence from work. It can have a variable duration, so two forms can be classified: acute (less than 4 weeks) and chronic (more than 3 months). One of the most common types of acute low back pain is popularly known as witch stroke. Turning to a physiotherapist can be an excellent remedy both to reduce back pain and to prevent relapses or other episodes of low back pain. Concretely, physiotherapy therapy will improve joint movement and restore lost muscle-joint balance.
The tennis player's elbow, scientifically known as lateral epicondilitis, is a disorder that is caused by prolonged and/or overloaded use of the forearm muscles, resulting in pain when laying it out. It is a very disabling pathology both for the sportsman, who will no longer be able to train, and for the worker or housewife who will no longer be able to carry out their daily activity. It is the task of the physiotherapist to implement strategies to improve the condition and prevent relapses, as well as to minimize the factors that can continue to inflame the epicondilitis.
Do you have a stiff neck?
The stiff neck is a widespread and common problem that causes pain and blockage of the neck. It is not a serious problem but it has a variable duration of a few days up to a few weeks and sometimes it becomes really difficult to live with it. If you want to cure an episode of severe torcicollo or prevent the problem, physiotherapy therapies represent valid remedies against the torch neck: a good targeted physiotherapy massage, for example, brings immediate benefits without the help of any tool.
There are many occasions and ways in which it is possible to obtain a distortion, however the damage that is established is always the same: an excessive stretch that can lead to the rupture of the joint ligaments. The areas most frequently affected are: ankle, knee, shoulder, elbow, wrist and fingers of the hand. Anyone at any age may have to deal with a distortion. As soon as the swelling has reabsorbed, you must start using the joint as soon as possible in order to restore its function to it: and this is where physiotherapy takes on a fundamental role. It is advisable to consult a professional physiotherapist to start specific rehabilitation programs and have the affected area massaged.
Do you have carpal tunnel syndrome?
Carpal tunnel is the most frequent nervous disease of the human body, and the frequency with which it is observed is about three times higher in the woman. It occurs as a result of prolonged and/or repetitive movements of the wrist and fingers that cause inflammation of the flexor tendons and is recognized because it is characterized by pain and numbness of the whole hand. Physiotherapy can be of great help to those suffering from this pathology and do not want to resort to surgery. There are, in fact, many rehabilitation techniques capable of restoring finger mobility and the recovery of the thumb muscles.
Book your treatment at home
With ShapeMe you can book online and receive your treatment at home (or wherever you want).A certified physiotherapist will join you bringing everything you need for treatmentOur physiotherapists are active 7 days a week, from 8:00 am to 11:00 pm.
Read about the experiences of those who have already tried ShapeMe
Save money with packages
ShapeMe saves time and money. The physiotherapist reaches you at home so you won't waste time getting to the studio. Also save costs and stress for transport.You just have to book your moment of well-being in just a few clicks and wait for our operator to arrive
Where can you find us
Bologna
Milano
Torino
Roma
Monza e Brianza
Varese
Brescia
Verona
Bergamo
Parma
Firenze
Reggio Emilia
Modena
Padova
Cuneo